Eoin O'Broin: Consultant Plastic Surgeon, Cosmetic Surgery Ireland
Eoin O'Broin is a graduate of University College, Dublin 1990. His basic surgical training began on the Dublin Surgical rotation scheme in 1992. He became a fellow of the Royal College of Surgeons in Ireland in 1994 and the following year attained a place on the Irish Plastic Surgical Training Scheme. This included rotating through most of the Irish Plastic Surgical Units.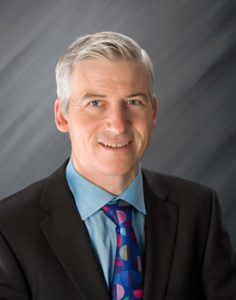 In 1999 he passed the Plastic Surgery fellowship of the Royal College of Surgeons – FRCSI(Plast). In 2000 he did a cosmetic surgical fellowship at the Stamford Hospital in London. Here he worked with a number of well known London cosmetic surgeons including Mr Basim Mathi, Mr Jan Stanek and Mr Dai Davies. He then did two year long clinical fellowships. The first in St James Hospital in Leeds which involved training in major reconstruction and cleft lip and palate surgery and cosmetic surgery. The second was in the Royal Adelaide Hospital in Australia and in the Australian craniofacial centre, which also involved further training in major reconstruction and cleft and cranio facial surgery.
Mr Ó Broin is on the GMC specialist register and is a full member of the British Association of Plastic Surgeons. He has published in peer-reviewed journals and presented at international meetings in Ireland, in the UK and in the United States.
During his training period he attained the additional qualification of Master of Medical Science (MMedSc) at the University College Dublin. He also attained an MD from Trinity College of Dublin. This MD thesis involved the use of a 3-Dimensional scanning system and computer analysis of noses and lips in cleft lip and palate patients.
He was a Consultant Plastic Surgeon at the Leicester Royal Infirmary (NHS) for three years where he specialised in breast and other reconstructive surgery. Outside the NHS he had a busy cosmetic practice with an interest in aesthetic facial, breast and body contouring surgery. Six months prior to moving back to Ireland he did additional training in cleft lip and palate surgery in Nottingham City Hospital and Great Ormond Street Children's Hospital.
He is now a consultant plastic surgeon and cosmetic surgeon, (cosmetic surgery Ireland ), working in the Cork University Hospital specialising in cleft lip and palate surgery, breast reconstruction and aesthetic surgery. He has a particular interest in rhinoplasty.